I was cutting some leather to make mouse pads and I had this triangular piece left over. I thought I would make a baseball diamond mouse pad, and I gave it to the Fort Wayne Tincaps Ticket director for his desk. There will be more down the way, mouse pads that is.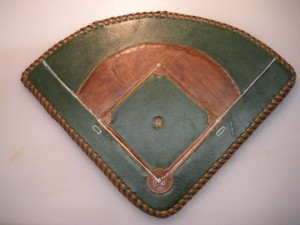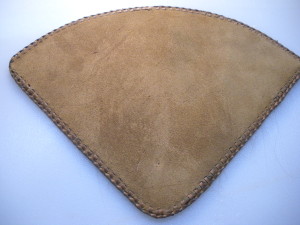 I was practicing the grateful dead artwork for a cell phone cover and decided to try a larger size… project was complete with lacing around the edge.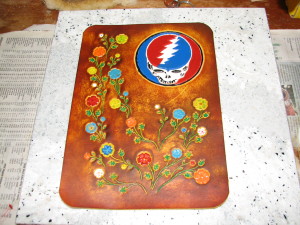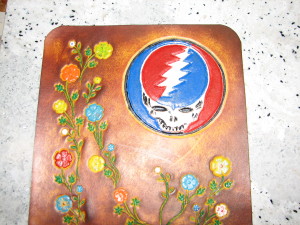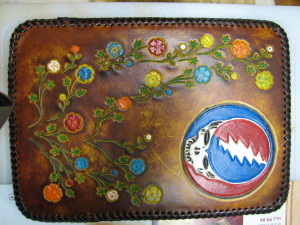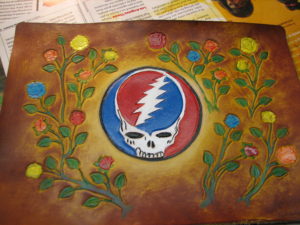 Did another mouse pad oriented differently, but notice the lacing. It's still a double loop but I did it with 2 colors of lace.